About Buchmyer's Pools, Inc
My Dad, Ken Buchmyer, started working at Penguin Pools during his Jr. High school years. My Grandmother was friends with the owners of Penguin Pools. He began as a yard boy; cleaning covers, unloading trucks and working in their retail store where he learned about pool water chemistry. When he turned 16 years old, he painted the white lines for the pool layout in preparation for the dig and was "in charge" of keeping the pool site cleaned up. The following summer, at age 17 he was working full time on the inground crew. He continued learning everything about inground pools and progressed to foreman of his own crew.
In the early 1970's, Dad left Penguin Pools and went to work full-time at Harley Davidson as a plumber. But his dream of having his own pool business never left his mind. In 1981, he finally fulfilled his dream and started Buchmyers Economy Pools. He began doing swimming pool work on the side while working full-time at Harley, which means he wasn't home very much. At one point, our front yard was filled with pool materials and we were threatened with fines from the township. So, we opened our current location at 713 Arsenal Rd. in 1984, at which time, my Mom Susie, joined the business full-time. The store was very small, and grew larger over the years as we took over more and more of the building as it became available through the landlord.
The early days of the retail store were extremely slow. We were actually bored to tears most of the first couple of years. Construction was steady, but nothing like it is today. Dad did most of the construction as a one-man operation with some help from time to time with friends and family. He also did all of the sales and service himself. We have been blessed along the way as we continue to grow our employee base.
In 1988, Dad quit Harley Davidson to focus on our growing business. In July of the same year, we incorporated and became Buchmyer's Pools, Inc. Eventually, we purchased the entire building, and in 1997 we did a complete remodel to its present state.
In spring 2003, we continued our growth as we opened our 2nd retail store location in Hanover, at the Grandview Plaza. We eventually made Hanover our permanent home with the purchase of our property at 969 Baltimore St. We've also added an off-site storage warehouse.
As the second-generation owner, I've been on this journey from the very beginning, and I cannot express enough gratitude for my parent's hard work and perseverance over all these years. I learned since a very young age basically all there is to know about swimming pools, from my father, and from my husband.
My husband Chris (whom I met at Buchmyer's in 1989) and I completed our business succession on December 31, 2017. As the proud owners of Buchmyer's Pools Inc., we will run things just the way we were taught.
We're fortunate to have Chris taking care of our loyal customers and all our pools when my parents finally retire.
My sister Wendi joined the retail team in 2010. Our son, Spencer Lee, started working for us at the age of 16, and came on board full-time after graduating from Dallastown High School. His wife Mia has been working for us thru high school and college. They look forward to taking over the business someday. Our girls Kenni and Hanna Sue come work for us during summer breaks from high school, and who knows – maybe they will join Spencer in the third generation of Buchmyer's Pools, Inc.
It is our family's mission to strive to be caring, fair and competent business owners. We have been very blessed throughout this journey. We owe much gratitude to many dedicated and hardworking team members as well as you, our wonderful customers.
Sincerely,
Kriste J. Buchmyer-Feltman
Association and Certifications
Further evidence of our advantages in the swimming pool industry are the various groups and associations we belong to.
PHTA – Pool And Hot Tub Alliance​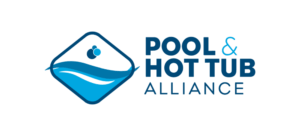 The PHTA was formed in 2019 through the merger of The Association of Pool & Spa Professionals and The National Swimming Pool Foundation. Both organizations have similar goals of making swimming safe, healthy and fun – so the merger was a logical improvement.
PHTA is the world's largest association representing swimming pool, hot tub and spa manufacturers, distributors, manufacturers' agents, designers, builders, installers, supplier, retailers and service professionals.  PHTA offers pool and hot tub education and certification programs, provides valuable membership benefits, develops trusted industry standards and advocates for critical legislation.
PHTA members adhere to a code of ethics in business and technical practices and share a strong commitment to the safe, healthful, and enjoyable use of industry products.
BBB A+ Better Business Bureau​

The BBB is a private, non- profit organization whose mission is to promote and foster the highest ethical standards between companies and their customers in the areas of:
Dependable Service
Honesty In Advertising
Honest Business Practices
Reliable Complaint Handling Procedures
Examples of services provided by the BBB are Business Reliability Reports, Dispute Resolution, Truth-in-Advertising, Consumer and Business Education and Charity Review.
We're A "Totally Hayward" Pool Builder​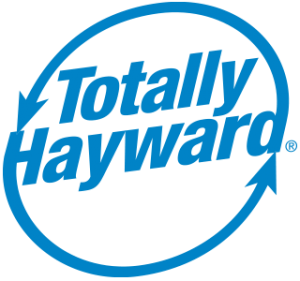 A "Totally Hayward" pool builder is someone who is qualified to offer the complete line of technologically-advanced pumps, filters, heaters, heat pumps, automatic pool cleaners, lighting, controls and salt chlorine generators. These are all high-quality components that are engineered to work together to keep your pool always at its best.
As a Totally Hayward builder, we are able to offer you a three-year extended warranty on all Hayward equipment. That's three times the industry average!
Hayward® is one of the top pool equipment manufacturers in the world. For the past 80 years, their focus and objective are to make every homeowner's pool experience worry-free and hassle-free. Their equipment is engineered to last, work smart, and help pool owners enjoy the pleasures of pool ownership.
For more information visit: Totally Hayward
United Aqua Group ​

United Aqua Group is a collaboration of top-notch pool builders from across the country and the world, who work together to share their knowledge and talents for common good. The United Aqua Group is an exclusive, invitation-only organization. They will accept no pool builder other than those meet their strict standards for quality construction, business ethics, and impeccable reputations.
Less than 1% of all pool builders in America have been approved to join the ranks of United Aqua Group builders.
Originally formed in 1962 as "Aquatech," the United Aqua Group is comprised of over 120 pool building professionals, and over 100 retail store operators. They conduct ongoing professional educational programs to develop each pool builder's capability in the overall planning process and to emphasize each member's leadership role in customer service. Neither a franchise nor a corporate chain, it's the nation's #1 Society of Pool-Building Professionals.
More information at: www.unitedaquagroup.com