The Carvin Redwood

The Carvin Redwood offers architecture on the cutting edge of Canadian Engineering.
Designed to stand the test of time, the Carvin Diamond Series is our most prestigious. 

Its authentic and and iconic style will transform your outdoor space into an urban and convivial environment.  The Redwood model sports a unique cognac-colored wall design that is sure to turn heads.  Following the latest trends, it allows your space to stand out and to complete your layout, ensuring everyday at home feels like a vacation.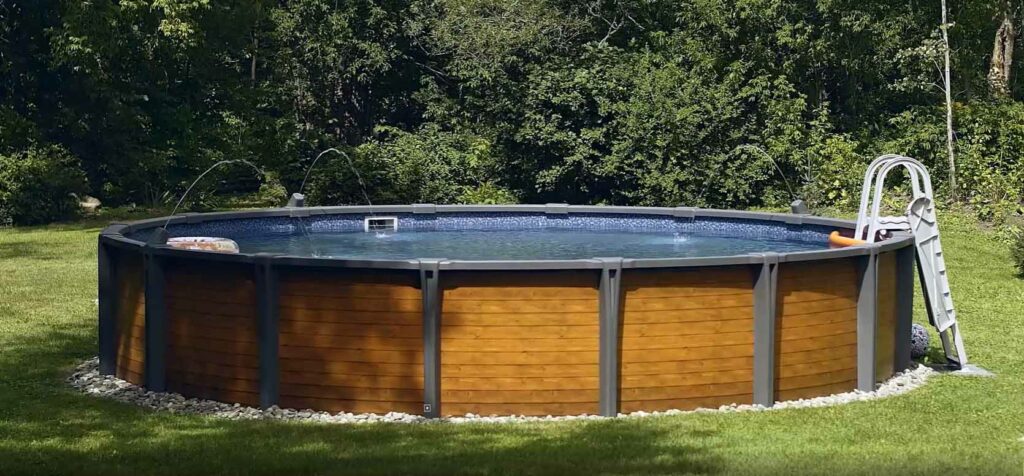 Round sizes available:
12′ (3.66 m)
15′ (4.57 m)
18′ (5.49 m)
21′ (6.40 m)
24′ (7.32 m)
27′ (8.23 m)
30′ (9.14 m)
Check out these special features on all
Carvin Redwood Pools:
7.5″ width 

Superior quality resin blends

Optimized for better weight distribution
Unique snap in bottom plate
Durable top plate interface
8″ width
Resin rails at both the top and bottom
1.6″ high 
Rails keep the wall in place during ground shifts
Incorporate the illuminated water jet system